Hello Member,

This month at SoulWork Club we are launching not one, not two, but THREE glorious news:
Two new programs
Ida B Olsson - the new coach
Membership, pay per month 
  We are moving towards this fall with a FULL ON YES to live our lives boldly and unapologetically through these glorious feminine beings that we are. We are uplifting the world we live in through community, movement and love. Join us as we rise together!
Two New Programs (in Swedish)
Lär Dig Yoga och Lär Dig Löpning, våra första program på svenska! Båda erbjuder back to basic med möjlighet för både utveckling och utmaning ;) 
Lär dig löpning - Run with Soul and Passion
Vill du komma igång och mysjogga eller kanske bli snabbare på milen? Detta program är för alla som vill känna mer lätthet i steget och förbättra konditionen!

Längd: 6 veckor
Coacher: Ida & Johanna
Löpskola & teknik
Styrka & explosivitet
Guidade intervaller
Rörlighet och återhämtning
SoulSurfing och målsättning
Inspiration kring mat för kropp och själ
Programmet är ditt i hela 9 månader

98 Euro
Se programmet HÄR
Lär dig Yoga
Är du för stel för yoga? Eller för rastlös? Men ändå sugen på att testa! Detta är programmet för dig som vill lära dig yoga och kunna göra det när du vill, var du vill!
Längd: 3 veckor
Coach: Johanna
Yoga från grunden
Lär dig andas på yogamattan
Guidad meditation och avslappning
Ökad rörlighet, styrka och fokus
SoulSurfing och målsättning
Inspiration kring mat för kropp och själ
Programmet är ditt i hela 9 månader

69 Euro
Se programmet HÄR
New coach Ida B Olsson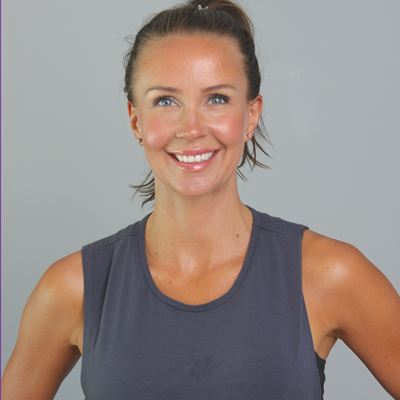 It is with great joy and excitement that we welcome a new coach to the SoulWork Team!!!

Please welcome Ida B Olsson!!!

Ida is a force to be reckon with when it comes to thinking positive and making movement a priority in the midst of our hectic and bussy lives! A mother of two, now living in the southern part of Sweden, Båstad, she inspires women of all ages to choose their thoughts and move from a place of passion!


"To be the best You! My dream is, and have always been, to inspire and help people to find health and happiness ! Trough my years of working with just that I have realized that it is so much more than just sweaty hours on the gym. It's about creating the right content in life and dynamically balancing these.


Working with SoulWorkClub gives me just that! To reach ut with my passion for running, nourishing food, restoration , movement and love!" - Ida

Her first program with SoulWork Club is in Swedish and dedicated to RUNNING!


Membership
Move and get Moved with us through our new MEMBERSHIP!

With Membership you can work out anywhere, anytime and achieve the juicy results you want with our fun and fulfilling 15-30min guided workouts and audio files (Both in English and in Swedish).

Work out on your own schedule with unlimited access to video guided workouts, yoga, cardio, strength training, sculpting and so much more.
Pay per Month or Annually

With Membership you get access to:
Juicy workouts, soulful meditations and relaxations for every fitness level
Train anywhere, anytime
Support from your coaches
Connect  & share with sisters in the SoulWork community
If you fall in love with a workout you can easily purchase that entire program (länk till program) and get the full plan including: workbook, guided soulsurfing, soulfood and the exclusive videos of that program. 
We are a holistic wellness community for women! Boost your metabolism, tone your gorgeous muscles, reach fulfilling goals, and see amazing results inside out while having a blast working out with the best coaches!


With Love - The Soul Team