Restore and Rejuvenate
Fall seven times, stand up on the eighth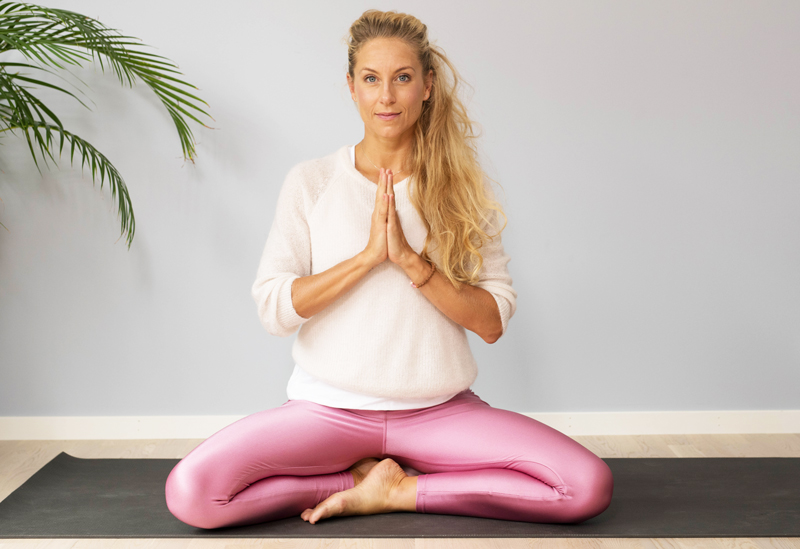 Bloom where you are planted!
This program is a reclamation of what has always been your birthright: your radiance, your life force, and the part of you that is not—and has never been—broken. Through the practices in this program, many of our members experienced deep healing and a new level of freedom for themselves. Wellness isn't just about how you look on the outside, it's about valuing who you are on the inside, working to be your best, and appreciating your body for where it is and what it can do, at all stages of your journey, neglecting neither the body nor the soul.

Whether the alarm is sudden and undeniable, or slow to awaken us, the point is that we wake up, and become fully conscious of how we're living this one and precious life! And then decide to consciously make a change! This is the place to start.
This is what you'll get: 
Workbook packed with information and inspiration
3 Guided meditations
Guided Yoga Nidra (relaxation)
3 Movement practices
3 Yin Yoga sessions
Rejuvenating SoulFood Guide
Guided SoulSurfing sessions and exercises
6-week planner to plan your movement, meditation, sleep and nutrition
Exclusive online SoulWork community support
Soothing playlists
If you like:
Workouts that can be done anywhere
No equipment needed
Learning how to set Smart Goals
Getting quality sleep
Then our Restore and Rejuvenate Program is for YOU!!
Let's dive deeper into what I've got planned for you during these 6 weeks:
Training

 
Movement is life, it is also medicine for not only the body, mind, emotions but also soul! Everyone knows that movement is essential to staying fit and healthy. And with just a little bit of knowledge, exercise can become so much more than just a means to looking good or heading off future illness - movement can heal!
These six weeks will be divided into three phases:
Relax (week 1-2)
Restore (week 3-4)
Rejuvenate (week 5-6)


Movement is medicine!

Each phase consists of 2 new movement practices, one Yang that is more active and one Yin that is more restorative. Both are calm and nourishing and fits any fitness level. You don't need any equipment and the practices can be done anywhere, anytime. You get a suggested schedule in the workbook but it's really not that important when you choose to do the sessions. Hence this program fits all schedules and can be adapted accordingly. Whether you're recovering from physical or mental illness or you're in the midst of training for Ironman, everybody needs these practices in their own way.
Food 
Many people lack energy or suffer from depression in today's society. But not that many know that the path to wellness and vitality is through food. The western diet of heavily processed foods has been widely linked to rising rates of obesity, diabetes, and heart disease. Did you know that it's also linked to poor memory function, hyperactive immune response, and inflammation, all of which effect symptoms of depression and low energy levels. Our digestive systems know when we are under stress. Whether it's feeling too nervous to eat, or experiencing "butterflies" in the stomach when we feel excited, it's clear that our thoughts impact digestive functions.


Food is information. With every bite we take, we are programming our bodies for tomorrow. What signals is your food sending? 

This is why nutrition (SoulFood) is such an important part of this program. There is a whole chapter on SoulFood in the workbook. You'll get tools on how to eat for smart and long lasting energy, a sample weekly meal plan, how to clean up your diet, Brain Food Recipes and tips for rebooting your system. This guide is suitable for all diets.
Soul

 
If you're like most people, there are a zillion and one people, projects, and obligations competing for your attention. By the end of the day, there's just not much leftover for the most important person, you! Slowly, with time, your needs, your wants, your self-care, your pleasure have gotten pushed down and crowded out. Maybe at this point you don't even know what you want or who you are beyond what you do for other people. Of course, there is nothing wrong with taking care of others or being super ambitious and dedicated to your professional goals and responsibilities. But the question is…where are YOU on the priority list?
Fall in love with taking care of yourself 

Often, investing in ourselves, even in small acts of self-care, can feel impossible, indulgent, or downright selfish. We have been taught to shut down our feelings and instincts and to push through. Yet, the truth is, in order to have a vibrant, rich, and satisfying life, we have to fill ourselves up and that demands the ability to relax, restore and open up the to rejuvenating qualities that these practices have to offer.
This is where SoulSurfing comes in. Together we'll explore different kinds of meditations to see what fits you. I'll guide you through a soothing and rejuvenating Yoga Nidra (it's one of my favorite practices, it's the most luxurious thing!). And I'll walk you through some of the greatest life hack exercises that I have ever encountered, including setting smart goals, cycles and creating a daily gratitude practice.

We'll also work on optimizing your sleep and train your breath to be your best friend for life!

Sign up for Restore & Rejuvenate today, we're excited to start working with you!
With Love,
Johanna  & The SoulTeam
Prisalternativ